30/03/2021
IMPORTANT : Your enquiries /!\
Dear Customers & Partners,
Because of the global logistical problems due to the current situation, and a large flow of requests to our customer service department, please use your access (username and password) in order to connect yourself to our website for consultation of your backlogs and invoices, before any request to our customer service.
We cannot, in absolute terms, meet all the demands.
If you have any questions about creating an access, your password or your customer account, please write to marketing@jst.fr
Thanks for your understanding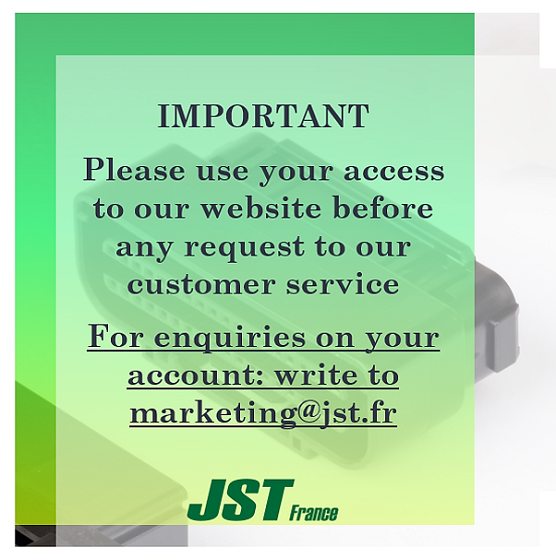 Highlighted product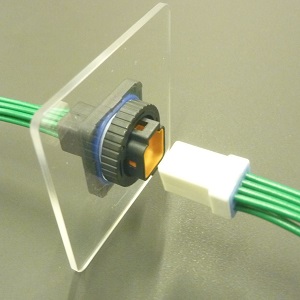 JWPF (WTW) PANEL LOCK TYPE
This is a 2.0 mm pitch wire-to-wire connector of the panel lock type with grade 7 of ingress protection of JIS C 0920 (IPX7 of IEC 60529), suitable fo…
view the product
Most popular products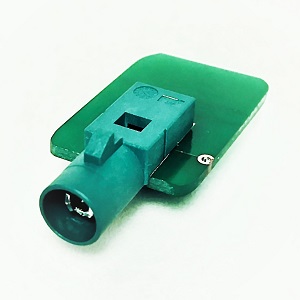 JRF WTB
Fully compatible & designed based on requirements from the FAKRA RF & USCAR standards for telematics & automotive communications technology. High spee…
view the product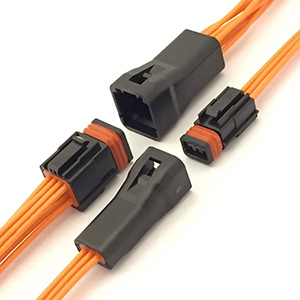 ZWP
This is the waterproof type 1.5 mm pitch wire-to-wire connector incorporating the inner lock structure.
view the product