11/05/2017
JST PRODUCT INFORMATION FPC RANGE
Due to Omron discontinuation of his FPC Range, JST recommend his similar FPC Connectors.
Please downnload JST FPC guide here.Check which JST part will match and be THE solution to replace the OMRON one.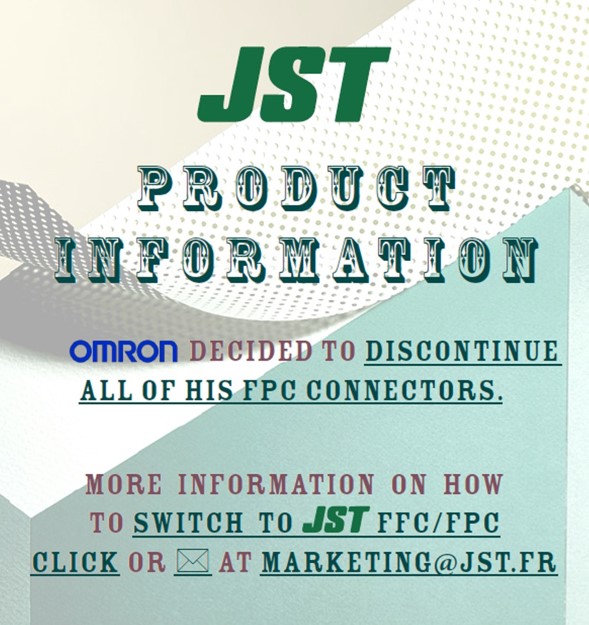 Highlighted product

FXVL
This FXVL connector is a space saving and low profile connector for FPC demanded from the market, and realizes 0,3mm pitch connector with a mounting h…
view the product
Most popular products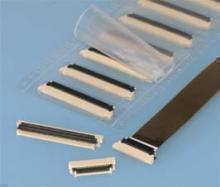 FLZX
Applicable to standard 0.3mm thickness FFC or FPC. Partical operation, even with big number of circuits, is achieved thanks to 'flip lock' type.
view the product
JMC
This JMC connector is 0.5mm pitch SMT type board-to-board connector with selection of boss existence. Comparing with conventional JMC connector, more…
view the product