04/10/2017
PS Housing Glow wire compliant for PS Terminals 6.35*0.8 mm
For a secured connexion, compliant with glow wire test, use this housing.
Inserted on the 6.35*0.8 PS terminal, then plugged on a tab width 0.8mm this housing will bring you a safe and non flammable solution.
Highlighted product

PS GLOW WIRE
Glow Wire compliant housing of the PS connector for #250 TAB-Locking mechanism, secure mating-wire range AWG#22 to AWG#10
view the product
Most popular products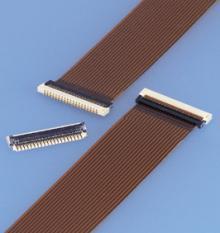 FXR
This FXR connector is ZIF type connector for FPC with only 1.0mm height.
view the product
SIN
Various types of terminals are available for wide range of wires, from AWG #30 to 10.
view the product